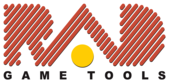 The biggest reason that our customers keep using our products is our technical support. We care that you ship your game on time - it's important to us that our tools work for you.
At RAD, the programmers that write our products also do the technical support. So you are always going to talk to someone that knows what they are doing. Our programmers have been working in the game industry for years, so they know not just our products, but also the best way to use them.
The easiest way to get support is email. Most of our guys are on email almost all the time, so you are likely to get the fastest response this way.
Please note that we don't make the games that use our products! We do not provide game technical support at all. Please call the game developer directly for help with a game.
Email support addresses:



You can also call us at 425.893.4300 to obtain support - we're usually in the office from 9am to 5pm Pacific Time.